About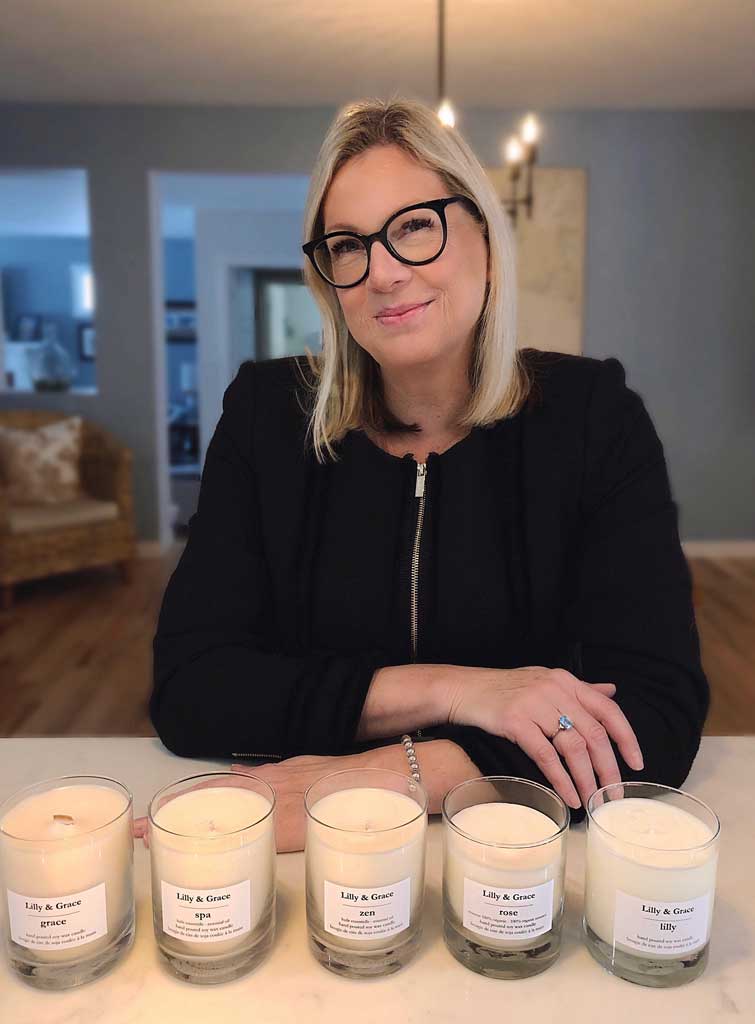 My name is Dyane Peat, founder and designer.
Lilly & Grace is named after my daughters' middle names. I started this on a dream, as I love decorating, and to me, candles are the perfect finishing touch. Also, who doesn't love candles!
I chose to make soy candles with essential oils, as soy is natural and non-toxic. It burns cleaner and slower. Moreover, they are home, pet and environmentally friendly which is very important to me.
I believe there is beauty in simplicity, as reflected in everything we create.
We hope you enjoy our products as much as we do.